Enough to Warm Mother Leda's Heart
Leda, Mother of Helen of Troy
Leda Odyssey Sketchbooks have received 88 percent five star ratings since introduced in July, 2015.
Here's what customers are saying:
| | | |
| --- | --- | --- |
| Rating: | | 5/5 |
| Author: | | Amazon Customer |
| Date: | | May 16, 2016 |
| Content: | | The sketchbook was even better than I had hoped for. Excellent quality and it made me jealous that I bought it for someone else. I am looking forward to getting one for myself. |
| | | |
| --- | --- | --- |
| Rating: | | 5/5 |
| Author: | | Amazon Customer |
| Date: | | April 28, 2016 |
| Content: | | The sketchbook is beautiful! Not a single page was bent, and the small card with it was a nice touch. I've already drawn in it and find that it erases cleanly, won't tear from use of an eraser or marker, and ink doesn't bleed through! This is just what I needed for drawing anywhere at anytime. |
| | | |
| --- | --- | --- |
| Date: | | 2015-07-29 |
| Rating: | | 5 |
| Helpful: | | |
| Title: | | Very nice quality sketchbook. High quality beige pager with rounded edges and a soft but strong cover. |
| Author: | | Cute Chihuahua |
| Content: | | This sketchbook has 160 pages of really nice quality paper. This paper is beige color and really thick and strong. It makes for a great drawing surface regardless of whether you are using pencils, colored pencils, chalk or markers. The paper is thick enough that you can use most markers on one side and not see it bleed through on the other side. I like that the edges of the paper are rounded so that they don't get ripped or bend up. You can open this sketchbook up and it lays flat nicely without pages starting to tear out. It has a nice and thick cover that is strong but soft to the touch. The cover is really light gray and looks nice. There is a ribbon page marker inside for marking your page and there is a strap that holds the sketchbook shut when not in use. |
Date:
2015-07-31
Rating:
5
Helpful:
Title:
Perfect Size for Travel
Author:
Linda A. Hall "fabricart"
Content:
I am an art quilter and use sketchbooks almost daily to practice stitch pattern for sewing with a sewing machine. Many of the sketchbooks I have used have been large, bulky or the paper like newsprint that bleeds easily. I travel often on an airplane and wanted to be able to make use of the time by sketching on the plane. I got this sketchbook because of the size – it fits into my small laptop case perfectly. It is small enough to fit into my purse if need be but large enough for me to fill a page of practice sketches at full scale.
I tried several different media to see how they would feel on the paper. I used mechanical pencil, fine point marker, thick and thin Sharpees, ball point pen, children's grade colored pencil, and artist grade colored pencil. Each of the media was able to glide smoothly and evenly over the page without too much "tooth" or drag especially on the mechanical pencil, which I use the most.
I have recently started personal study of the Zentangle craze and prefer this size to the recommended square the zentangle world prefers. I was ordering a new Zentangle book and decided to return the square paper in favor of this sketchbook.
I am giving this sketchbook 5 stars because of the size, shape, paper quality, strong soft/hard cover to protect it and the beautiful cover finish in a charcoal off-black.
Date:
2015-08-04
Rating:
5
Helpful:
Title:
Any and all sketch artists will just love this sketchbook
Author:
Monica C
Content:
Well, I am always looking for a great sketchbook to draw whatever I see in my mind or around me. Right now, I am beginning to write a small book on guess what...my twins..so I began to draw something below that I might use in my book.

Yes, I am not that much of an artist, even though in my mind, I think I am..ha ha ha..

Who knows, I might use this image, or make it better... Yeah, I am sure I can make this image below better, but the sketchbook for drawing is amazing. The paper this semi thick and there is a pocket on the left hand side of the book when opened up.

I highly recommend this sketchbook to any and all artists out there.
| | | |
| --- | --- | --- |
| | | |
| | | |
| | | |
| | | |
| | | Best sketchbook i have ever used! The paper is nice and sturdy, and markers dont bleed through onto the other side. The cover of the book is thick and sturdy, which protects my artwork and helps when i need a good surface to draw on. In the back, theres even a pocket for loose papers! Bonus! The bookmark ribbon and the elastic band are helpful as well :) very nicely made! |
| | | |







---
| | | |
| --- | --- | --- |
| Rating: | | 5/5 |
| Author: | | Pamela K. |
| Date: | | February 3, 2016 |
| Content: | | My son the artist really likes this sketchbook! |
| | | |
| --- | --- | --- |
| Rating: | | 5/5 |
| Author: | | Tapiwa Craig |
| Date: | | January 26, 2016 |
| Content: | | Great customer service from the Leda team and the item arrived on time and in great condition. I love the sketchbook, it is great value for my money. |
---
| | | |
| --- | --- | --- |
| Rating: | | 5/5 |
| Author: | | EPoll |
| Date: | | January 26, 2016 |
| Content: | | Sketchbook came quickly. Wonderful page quality - smooth and has a slight creamy tone to the paper. |
---
Rating:
5/5
Author:
Dung Nguyen
Date:
January 26, 2016
Content:
The size is not too big nor too small, providing ample room to draw and make notes while still fitting inside my backpack. The pages are thick enough for me to draw on both sides without any bleeding (I used a black ink pen), unless I let my pen pool in a spot. A couple of perks: there's a page marker, a pocket in the back cover, and an elastic to keep the book shut.



Rating:
5
Helpful:
Title:
Excellent Quality!
Author:
MusingCrow "mzjohansen"
Content:

It is hackneyed phrase that "this is my honest review" but since I am an inveterate 'journaler' and art dabbler I do think that my review is based on many years of "paper experience". I am fond of using Stillman and Birn sketchbooks, and Quo Vadis, Rhoda and Moleskein journals, but I am always on the lookout for good quality sketchbooks and journals since Imuse a lot of them! My primary concerns when using a sketchbook or journal is how much "bleed-through" I experience when using inks and mediums. The beautiful, creamy colored 60# paper in this Leda Sketchbook has a very smooth, superior, texture. It's a perfect surface for writing on as well for just about any sort of pen, pencil, ink or light color wash you may want to use on it's pages. I tried using a wash of watercolor and had excellent results. Fountain pen ink has very minimal bleed through as do Sharpies and gel ink pens. My Sharpie Pens (fine tip) showed NO bleed through at all!

The attached images show the journal, it's nice gray page marker and sturdy elastic strap. I am particularly fond of the cover material used on this sketchbook...it has a wonderful, almost slightly rubberized, texture that ensure a good hold. The book itself opens flatly for ease-of-use. The pages DO NOT have the slightly wavy appearance that my camera seems to have captured...the color is perfect, the pages very smooth but a slight bit of tooth to ensure excellent acceptance of your chosen media. The surface provides a pleasurable experience to work on. I would not suggest this sketchbook for heavy wet mediums or textured substrates , but for pens, pencils, inks, light washes and most anything else it is a great choice at a good price point too. It works well for my one and ink practice calligraphy.

For me, this is a 'local' company too and since I like to patronize "in-state" suppliers if I can this is an extra good thing for me personally. The contacts that I had with the company were all very quick and very cordial- so I think that their customer service must be superior.

So there you have it....my sincere remarks about an excellent choice in sketchbooks!
---
| | | |
| --- | --- | --- |
| Rating: | | 5/5 |
| Author: | | LuluBelle |
| Date: | | January 25, 2016 |
| Content: | | Beautiful sketchbook. I love the looks of it. The binding is lovely and the cream colored sketch paper makes it appealing to use. Thank you! |
Fantastic sketchbook, great for mixed media, including watercolor pencil and marker -- no bleedthrough (within reason, of course). Holds almost as many layers of colored pencil as Ampers and PastelBord, great for working drawings. -- Decatur Island, WA, January 2016
This sketchbook completely exceeded my expectations, Its really cool. I realize thats kind of a silly thing to say about a book full of blank pages, but it is leather-like bound with nice, heavy weight paper. It is legit, and will take my ink doodles without seeping through pages or getting obnoxiously smeared the second I shut it. Good looking, too. -- Austin TX, November 2015
"Where has this little gem been hiding!? I am enjoying this sketchbook so much, the paper is beautiful, I have been painting acrylics in it, and there has been no warping or bleeding, good little sketchbook, might even be my new favorite. Thanks." -- BURIEN, WA
"I received this immediately(within 2-3 days) and I love it. It was packaged wonderfully and arrived unscathed (insert smiley face here). This is the best scratch book I have owned and will purchase again and again. I ordered this based off others reviews of the product and was not disappointed at all."
| | | |
| --- | --- | --- |
| Rating: | | 5/5 |
| Author: | | Nancy Sirois |
| Date: | | December 5, 2015 |
| Content: | | This is the perfect sketchbook to give as a gift. I wanted something simple, masculine yet elegant but also sturdy. I can't wait to give this and I know he'll be happy with it. |

---

| | | |
| --- | --- | --- |
| Rating: | | 5/5 |
| Author: | | Ja M. |
| Date: | | December 4, 2015 |
| Content: | | Beautiful, elegant, and sleek. Great Design, mobility, and ridgidness Everything you would want and more in a field/travel sketchbook. Defintly worth trying. |

---

| | | |
| --- | --- | --- |
| Rating: | | 5/5 |
| Author: | | Lanette Z. |
| Date: | | December 4, 2015 |
| Content: | | The sketchbook is nice and is made from a durable quality of material. I will order it again. |
"Love it!! Im ordering another one to have as a convention sketchbook for commissioned artwork by famous comic book artist." --Grand Bay, AK
"Great transaction! Great follow up from Vendor ~ along with a fantastic sense of humor. I will purchase again." -- Williamsville, NY
"I like how the cover outside of the sketchbook a lot. I have tried to draw on the first page with watercolor, and it is really good. Thanks so much. :)" -- SEATTLE, WA
"One of the best sellers I've come across on Amazon. They fixed a problem with something I ordered immediately, and were professional yet friendly in all communications." Bellingham, WA

Date:
2015-08-10
Rating:
5
Helpful:
Title:
Best for collaging too
Author:
Himri "Himri"
Content:
Leda Odyssey's sketchbook with large softbound cover (7x10) and 160 pages of beige-colored is an absolute inspiration with its quality look. Personally what I love best about this sketchbook is its elastic band that hols the book locked with any paper cutouts that are for collaging, future references. I started a journal for my new baby, I had couple of print cutouts that I wanted to paste in, but I wasnt ready for it right away. with the elastic band, I could keep them securely in place and have easy and accessible inspiration for next time. Kind of like Ernest Hemingway's advice of leaving one step earlier from your work so you know where you will start tomorrow.
I used the journal with pencil, ink, pen, sharpie.
With the extreme ones, I had to leave the back of the page if it showed up on the other. But with notepads we rarely ever go back to filling the reverse side.
"Arrived on time a beautiful sketchbook - I am ALMOST relictant to draw in it." -- EAST SYRACUSE, NY
"Item arrived on time. Would definitely buy from again. Smooth transaction." -- Plainfield, IL
Its so fancy and nice, I'm in love with it.
Arrived a few days after ordered. Very pleased!
Beautiful sketchbook. The cover is soft, comfortable and feels great to hold. Paper is great to draw on. Book stays open while drawing. Shipping and arrival time were great. We are extremely pleased with this product and this will be a preferred vendor for any art/drawing supply purchases from now on.
Perfect for my daughter's art class. She loved it.
Item arrived as described. A perfect transaction. Thank you!
Conscientious seller and an asset to Amazon! Wonderful product, sturdy and attractive design.
People LOVE Leda Art Supply sketchbooks.
You will too!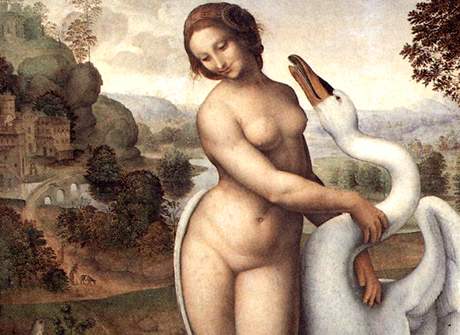 Mom Leda says:
My Amazon friends are happy to send you a sketchbook in no time.
Order today.
About: Goodnews for Artists is an educational blog dedicated to spreading the word about better ways to sketch. Images here are for educational and journalistic purposes.